Tampang All New Honda City Facelift Modulo Makin Sporty Dan Terlihat Garang
18/09/2017| Mobilmo.com
In addition to launching the
All New Honda City Facelift
, Honda Thailand also lengsung memeamerkan look Honda City is enhanced with additional accessories, namely Honda City Facelift Modulo.
Urban sedan car
that has been the toughest competitor
Toyota Vios
is now appear more ferociously without leaving a sporty aura more wild.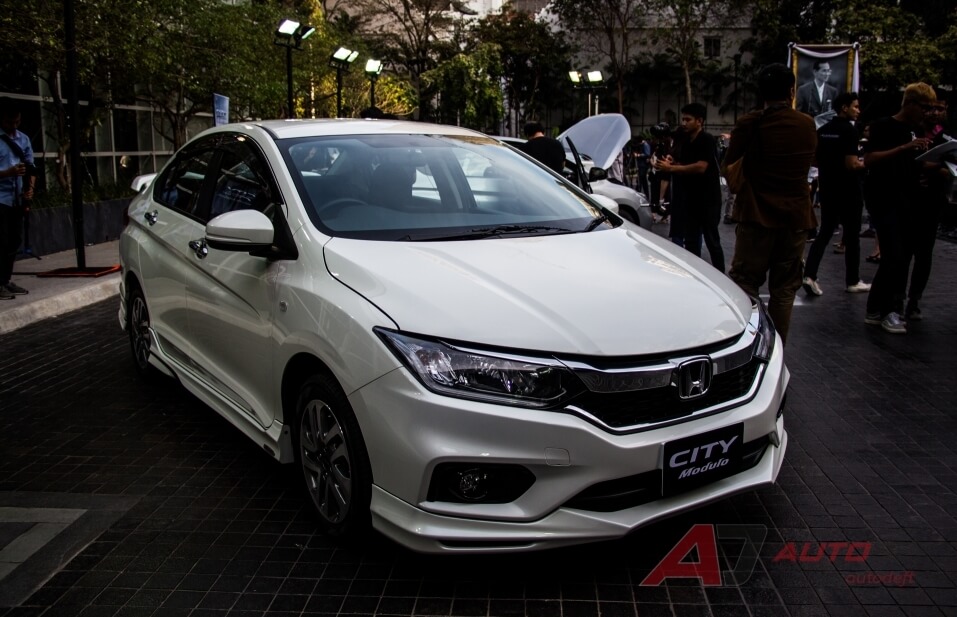 Features of Honda City Facelift Modulo 2017
As reported on the page
indianautosblog
, initial impression seen more angle.
Starting from the additional body kit on the front bumper so as to make the bottom of Honda City Facelift with Modulo accessories increasingly look "racy".
Not only that, the air port lattice abwah girl and also fog lights as if got a new protective coating.
Body kit that flows sideways is not too significant but looks neat and tidy.
Even the back is also increasingly looks sporty because of the new bumper decorated in black and reflector to make Honda City Modulo has the impression of getting thicker.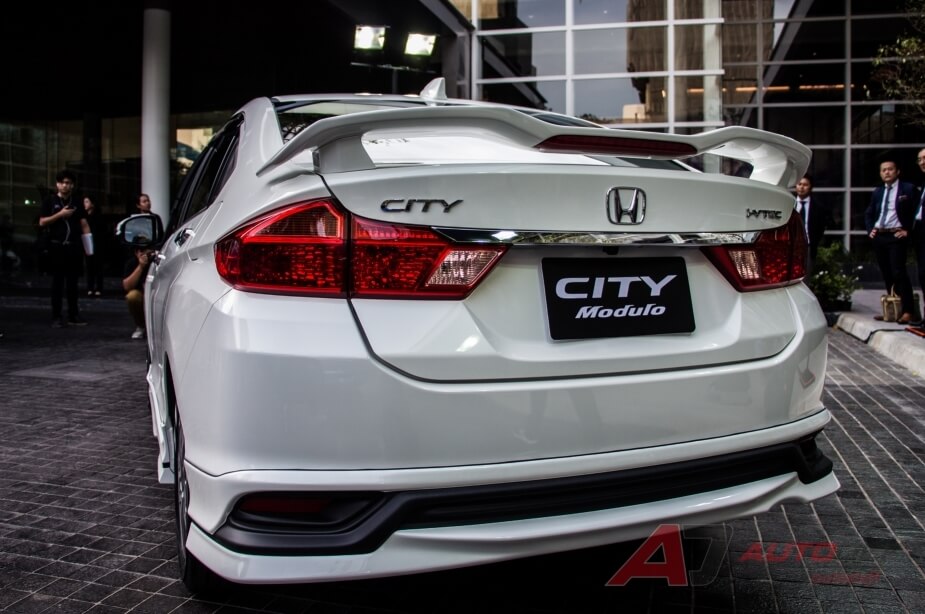 In addition there is the addition of wing in the middle with bending style.
The curved part is as good as the home accessories brake lights.
This wing style is not monotonous so make the appearance of the latest Honda City 2017 increasingly look dynamic.
While the rest attached to Honda City 2017 still use standard features, LED headlamps plus DRL, redesigned chrome grille, and the intake channel is getting bigger.
As for the wheels Honda City Modulo version is also different, namely 16-inch alloy wheels, or has an additional 1 inch larger than the standard version of Honda City Facelift.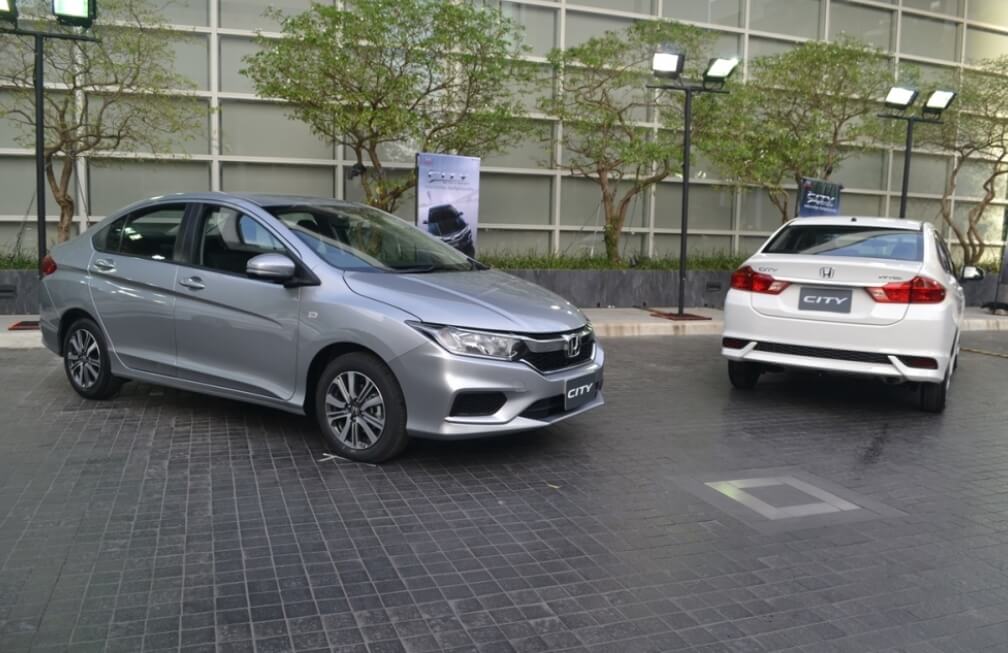 Price range

Honda City

Facelift 2017
Honda Thailand officially markets the Honda City Facelift 2017 starting from the lowest price of 555,000 baht to the highest price of 751,000 baht.
Or if converted into rupiah is in the range from Rp.
206 millions to Rp.
282 millions.